Project Goal
---
The scoping study underway is the first step to develop an implementation plan for the trail that will include the trail alignment, project features, and cost estimates. This is the 14-mile section of the 17-mile loop trail that will connect the Sugarloaf CID and the Gas South District to the Gwinnett Place area, Suwanee's trail system and the Western Gwinnett Pathway. What makes this project unique is that it will not only create a connection between parks – it will also connect the major activity centers at Gwinnett Place Mall and the Gas South District. A major renovation and expansion of the convention Gas South District is underway, a new Westin hotel is under construction, and a private developer will be building a high-density mixed-use development on what is now surface parking at the Gas South District site. Providing a pedestrian and bicycle connection to this major development site will reduce the number of vehicle trips generated by this major regional destination. The trail connection will also provide access to local and express transit routes and a planned bus rapid transit route along Satellite Boulevard connecting the Gwinnett Place and Sugarloaf CIDs.
Learn more about the study here.
Project Quick Facts
A pedestrian and bicycle trail connection linking the Sugarloaf CID to parks and other activity centers in the county.
---
Project Status
LCI Funding has been awarded for engineering for Segments 3 and 4 of the project.
---
Project Imagery
---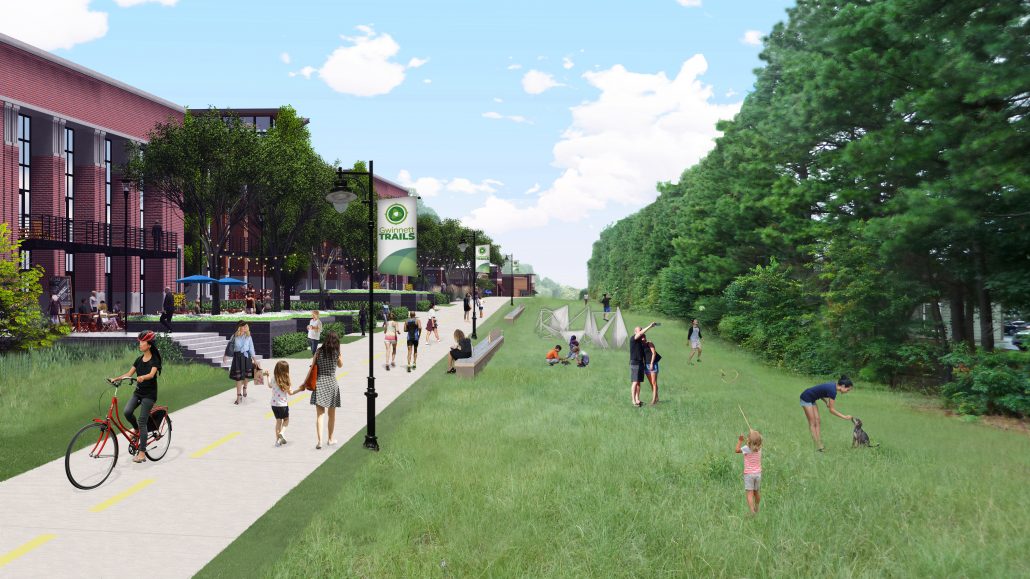 ---
Project Partners
---